Hello! Thanks for reading our Contact Cymru Bilingual E-Bulletin July 2020

Keep reading straight below!

Helo! Diolch am ddarllen ein E-Fwletin Dwyieithog Contact Cymru Gorffennaf 2020
We understand that life with a disabled child brings unique challenges, and we exist to help families feel valued, supported, confident and informed. To make that happen, we work in three closely linked ways.
We support families with the best possible guidance and information
We bring families together to support each other
We help families to campaign, volunteer and fundraise to improve life for themselves and others
If you feel you would benefit from speaking to someone for support please use our helpline on 0808 808 3555, alternatively you can visit our website www.contact.org.uk where you will find a range of information and advice guides, led by parent carers and families.
Strengthening Support Networks for Parent Carers
Parent Training Opportunities.
Are you looking for training and volunteering opportunities, making the most of your skills and expertise?
Contact Cymru believes parents are the experts when it comes to their children, and their unique experiences and knowledgeable skills in the world of disability are invaluable. Over the next 3 years, we are looking to recruit parents of children with additional needs to join our team in Wales to provide support and information to other families. We are looking for parents who are interested in supporting other families through; holding virtual and face to face coffee mornings; visiting support groups and distributing information and advice; giving talks; delivering workshops and presentations.
We have a limited number of places for parents to apply for free bespoke training available along with guidance to support you at your pace. This training opportunity is free and general expenses will be offered to cover travel during training and delivery.
We are very pleased to offer this opportunity, for more information contact Kate Wyke on Katherine.wyke@contact.org.uk

Contact Cymru Local Groups Network
Support Group sign-up and Newsletter
Are you a support group leader? If so why not sign up to our Contact Cymru Local Groups Network to receive our Local Groups Advice Pack, our quarterly email newsletter with ongoing support and advice from our team.
Whether you're setting up a new support group or already running one, we have a range of resources to help, and can share guidance on how to run your group effectively. Find out how to join
Our Group Action Pack is packed with tips and sources of specialist advice for parent support groups. We cover issues ranging from how to start a group and hold meetings to charity registration, publicity and fundraising.
Please do pass on these details to your support group leaders.

Free School Meals in Wales
Wales was the first country in the UK to provide a guarantee to free school meals for families in need throughout the school closures, a statement from the Welsh Government said:
"The Welsh Government expects that schools will continue to provide lunch for pupils eligible for free school meals (including those who are transitionally protected) whilst they are unable to attend school as a result of the COVID-19 outbreak. Provision has included the school Easter holidays and the school spring half-term break and will also include the summer holiday break (27 July – 31 August)." (Welsh Gov)
You can find guidance from the Welsh Government on accessing free school meals during the Covid –19 lockdown measures, and advice on provision of vouchers; delivery of food items to the families of pupils in receipt of free school meals; transfer funds to the bank accounts of families eligible for free school meals (BACS payments); special diets and more.
Each county may have different routes of accessing these vouchers, in order for you to find out how you can receive this service in your area please visit the official Welsh Government website for Free School Meals in your area.
Some important information from the Welsh Government regarding this scheme for families:
"Scam emails"
Local authorities need to make their eligible families aware that there are scam emails circulating, asking families to provide their bank details via an email. Local authorities will need to be alert to respond to these and keep families informed as soon as they are made aware. We will be putting out an alert on our media channels to raise awareness of this issue." (Welsh Gov)

Contact's new weekly lottery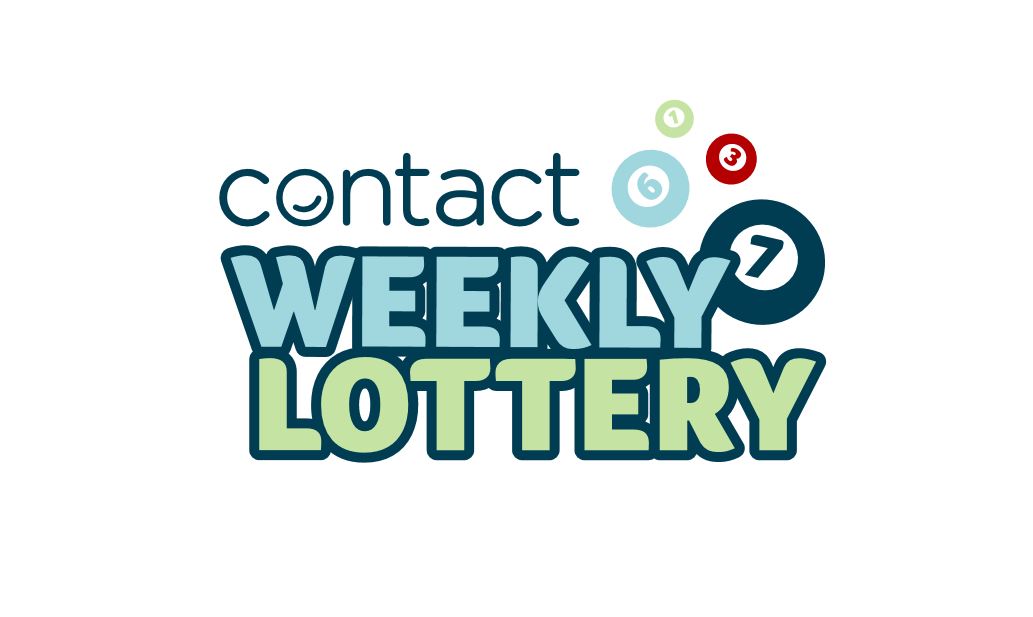 Last month we announced our new weekly lottery - a fun and exciting way for you to help us continue our vital work supporting families with disabled children.

Our free parent workshops are now virtual - book your place today!
We're now running our programme of popular, free parent workshops virtually! Topics include: Money Matters, Encouraging Positive Behaviour, Wellbeing for you, and Helping your Child's sleep. Booking is easy - find out how to sign up today!

Fledglings Gift vouchers

Due to Covid-19 and the lockdown restrictions many parents and carers in Wales have faced an increase in household bills, a change of daily routines, and an increase in care needs for themselves and their children. True Colours Trust and Contact recognised that families in the UK could benefit from the specialised items of the fledglings shop, and with funding from True Colours Trust, Contact Cymru was able to award 50 families earning below £25,000 with a £50 voucher to spend as they wish at www.fledglings.org.uk.
"It will help reduce sensory overload due to being at home 24/7… We are unable to leave house due to covid 19, stress"- Parent Carer
Fledglings provides clothing, toys and specialised equipment for children with additional needs to hopefully help support them and their family during these times of shielding and protecting. We were able to reach many families across the country through our May e-bulletin and our Facebook page, we are happy to announce we fulfilled every voucher!
We found that many items that families purchased in Wales were our chewables and sensory toys, as well as the body socks and sleep aids. Families across the country are having to stay in their home for extensively long periods of time and the sensory overload for many children with additional needs can be stressful. We hope these items have been helpful during these times of uncertainty and wish you all the best.
Although this offer has now ended, please do visit our Fledglings webpages to see the range on offer www.fledglings.org.uk
Thank you for taking the time to read the latest Contact Cymru Ebulletin purposely aimed to provide information and support to families of children with disabilities and their network of professionals living in Wales. Why not visit Contact's mobile friendly website to explore our information and support pages.
For regular updates, like our Facebook page
Helo! Diolch am ddarllen ein E-Fwletin Dwyieithog Contact Cymru Mai 2020
Rydym yn deall bod bywyd gyda phlentyn anabl yn dod â heriau unigryw, ac rydym yn bodoli i helpu teuluoedd i deimlo eu bod yn cael eu gwerthfawrogi, eu cefnogi, yn hyderus ac yn wybodus. Er mwyn i hynny ddigwydd, rydym yn gweithio mewn tair ffordd sydd â chysylltiad agos.
• Rydym yn cefnogi teuluoedd gyda'r arweiniad a'r wybodaeth orau bosibl
• Rydyn ni'n dod â theuluoedd ynghyd i gefnogi ein gilydd
• Rydyn ni'n helpu teuluoedd i ymgyrchu, gwirfoddoli a chodi arian i wella bywyd iddyn nhw eu hunain ac i eraill
Os ydych chi'n teimlo y byddech chi'n elwa o siarad â rhywun am gefnogaeth, defnyddiwch ein llinell gymorth ar 0808 808 3555, fel arall gallwch ymweld â'n gwefan www.contact.org.uk lle byddwch chi'n dod o hyd i ystod o ganllawiau gwybodaeth a chyngor, dan arweiniad rhieni gofalwyr a theuluoedd.

Cryfhau Rhwydweithiau Cymorth i Rieni Gofalwyr
Cyfleoedd Hyfforddi Rhieni.
Ydych chi'n chwilio am gyfleoedd hyfforddi a gwirfoddoli, gan wneud y mwyaf o'ch sgiliau a'ch arbenigedd?
Mae Contact Cymru yn credu mai rhieni yw'r arbenigwyr ar eu plant, ac mae eu profiadau unigryw a'u sgiliau gwybodus ym myd anabledd yn amhrisiadwy. Dros y 3 blynedd nesaf, rydym yn edrych i recriwtio rhieni plant ag anghenion ychwanegol i ymuno â'n tîm yng Nghymru i ddarparu cefnogaeth a gwybodaeth i deuluoedd eraill. Rydym yn chwilio am rieni sydd â diddordeb mewn cefnogi teuluoedd eraill trwy; cynnal boreau coffi rhithwir ac wyneb yn wyneb; ymweld â grwpiau cymorth a dosbarthu gwybodaeth a chyngor; rhoi sgyrsiau; cyflwyno gweithdai a chyflwyniadau.
Mae gennym nifer gyfyngedig o leoedd i rieni wneud cais am hyfforddiant pwrpasol am ddim ar gael ynghyd ag arweiniad i'ch cefnogi ar eich cyflymder. Mae'r cyfle hyfforddi hwn yn rhad ac am ddim a chynigir treuliau cyffredinol i dalu am deithio wrth hyfforddi a darparu.
Rydym yn falch iawn o gynnig y cyfle hwn, am ragor o wybodaeth cysylltwch â Kate Wyke ar Katherine.wyke@contact.org.uk

Cysylltwch â Rhwydwaith Grwpiau Lleol Cymru -
Cofrestriad a Chylchlythyr y Grŵp Cefnogi
Ydych chi'n arweinydd grŵp cymorth? Os felly, beth am ymuno â'n Rhwydwaith Grwpiau Lleol Contact Cymru i dderbyn ein Pecyn Cyngor Grwpiau Lleol, ein cylchlythyr e-bost chwarterol gyda chefnogaeth a chyngor parhaus gan ein tîm.
P'un a ydych chi'n sefydlu grŵp cymorth newydd neu eisoes yn rhedeg un, mae gennym ni ystod o adnoddau i helpu, a gallwn ni rannu arweiniad ar sut i redeg eich grŵp yn effeithiol. Darganfyddwch sut i ymuno
Mae ein Pecyn Gweithredu Grŵp yn llawn awgrymiadau a ffynonellau cyngor arbenigol ar gyfer grwpiau cymorth i rieni. Rydym yn ymdrin â materion sy'n amrywio o sut i gychwyn grŵp a chynnal cyfarfodydd i gofrestru elusennau, cyhoeddusrwydd a chodi arian.
A fyddech cystal â throsglwyddo'r manylion hyn i arweinwyr eich grwpiau cymorth.

Prydau Ysgol Am Ddim yng Nghymru
Cymru oedd y wlad gyntaf yn y DU i roi gwarant i brydau ysgol am ddim i deuluoedd mewn angen trwy gydol cau ysgolion, dywedodd datganiad gan Lywodraeth Cymru:
"Mae Llywodraeth Cymru yn disgwyl y bydd ysgolion yn parhau i ddarparu cinio i ddisgyblion sy'n gymwys i gael prydau ysgol am ddim (gan gynnwys y rhai sy'n cael eu gwarchod yn drosiannol) tra na allant fynychu'r ysgol o ganlyniad i'r achosion o COVID-19. Mae'r ddarpariaeth wedi cynnwys gwyliau Pasg yr ysgol ac egwyl hanner tymor gwanwyn yr ysgol a bydd hefyd yn cynnwys gwyliau'r haf (27 Gorffennaf - 31 Awst). " (Gov Cymru)
Gallwch ddod o hyd i ganllawiau gan Lywodraeth Cymru ar gyrchu prydau ysgol am ddim yn ystod mesurau cloi Covid –19, a chyngor ar ddarparu talebau; danfon eitemau bwyd i deuluoedd disgyblion sy'n derbyn prydau ysgol am ddim; trosglwyddo arian i gyfrifon banc teuluoedd sy'n gymwys i gael prydau ysgol am ddim (taliadau BACS); dietau arbennig a mwy.
Efallai bod gan bob sir wahanol lwybrau i gyrchu'r talebau hyn, er mwyn i chi ddarganfod sut y gallwch chi dderbyn y gwasanaeth hwn yn eich ardal chi, ewch i wefan swyddogol Llywodraeth Cymru ar gyfer Prydau Ysgol Am Ddim yn eich ardal chi.
Rhywfaint o wybodaeth bwysig gan Lywodraeth Cymru ynglŷn â'r cynllun hwn ar gyfer teuluoedd:
"E-byst twyllo
Mae angen i awdurdodau lleol wneud eu teuluoedd cymwys yn ymwybodol bod e-byst sgam yn cylchredeg, yn gofyn i deuluoedd ddarparu eu manylion banc trwy e-bost. Bydd angen i awdurdodau lleol fod yn effro i ymateb i'r rhain a hysbysu teuluoedd cyn gynted ag y cânt eu gwneud yn ymwybodol. Byddwn yn rhoi rhybudd ar ein sianeli cyfryngau i godi ymwybyddiaeth o'r mater hwn. " (Gov Cymru)

Loteri wythnosol newydd Contact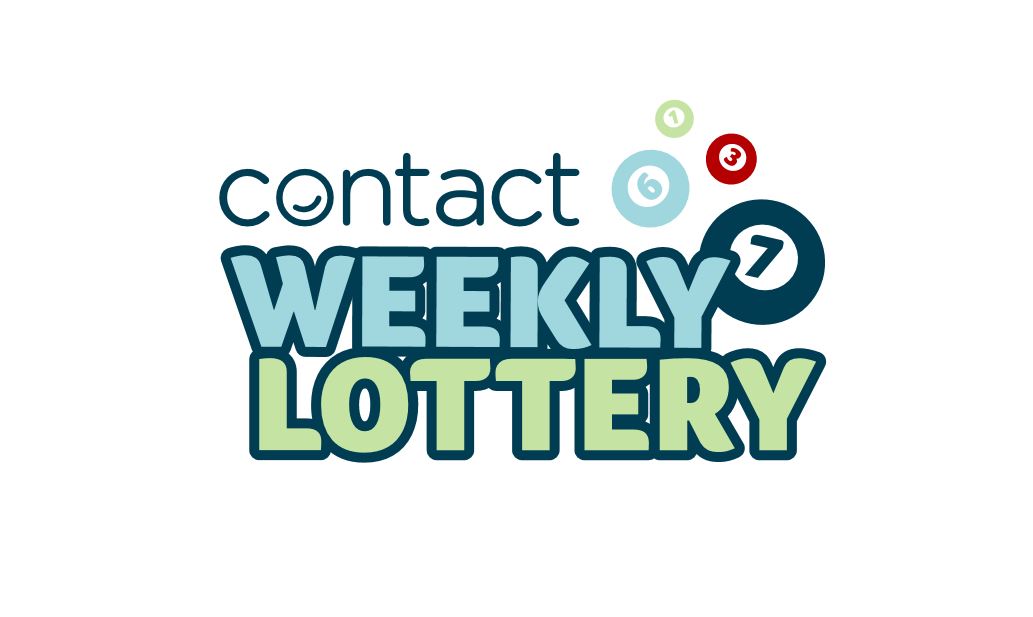 Yr wythnos diwethaf gwnaethom gyhoeddi ein loteri wythnosol newydd - ffordd hwyliog a chyffrous i chi ein helpu i barhau â'n gwaith hanfodol yn cefnogi teuluoedd â phlant anabl.

Mae ein gweithdai rhieni am ddim bellach rŵan yn ar-lein - archebwch eich lle heddiw!
Rydyn ni nawr yn rhedeg ein rhaglen o weithdai poblogaidd, rhad ac am ddim i rieni ar-lein! Ymhlith y pynciau mae: Materion Arian, Annog Ymddygiad Cadarnhaol, Lles i chi, a Helpu Cwsg eich Plentyn. Mae'n hawdd archebu - darganfyddwch sut i arwyddo heddiw!

Talebau Anrheg Fledglings

Oherwydd Covid-19 a'r cyfyngiadau cloi, mae llawer o rieni a gofalwyr yng Nghymru wedi wynebu cynnydd ym miliau cartrefi, newid yn eu harferion beunyddiol, a chynnydd yn yr anghenion gofal ar gyfer eu hunain a'u plant. Cydnabu True Colours Trust ac Contact y gallai teuluoedd yn y DU elwa o eitemau arbenigol y siop wefr, a chyda chyllid gan True Colours Trust, llwyddodd Contact Cymru i ddyfarnu 50 o deuluoedd sy'n ennill llai na £ 25,000 gyda thaleb £ 50 i'w wario fel maen nhw'n dymuno yn www.fledglings.org.uk

"Bydd yn helpu i leihau gorlwytho synhwyraidd oherwydd ein bod gartref 24/7… Ni allwn adael tŷ oherwydd covid 19, straen" - Rhiant Gofalwr
Mae Fledglings yn darparu dillad, teganau ac offer arbenigol i blant ag anghenion ychwanegol, gobeithio, helpu i'w cefnogi nhw a'u teulu yn ystod yr amseroedd hyn o gysgodi ac amddiffyn. Roeddem yn gallu cyrraedd llawer o deuluoedd ledled y wlad trwy ein e-fwletin mis Mai a'n tudalen Facebook, rydym yn hapus i gyhoeddi ein bod wedi cyflawni pob taleb!
Gwelsom mae llawer o eitemau yr oedd teuluoedd yn eu prynu yng Nghymru oedd ein 'chewables' a'n teganau synhwyraidd, yn ogystal â sanau corff a chymhorthion cysgu. Mae teuluoedd ledled y wlad yn gorfod aros yn eu cartref am gyfnodau hir iawn a gall y gorlwytho synhwyraidd i lawer o blant ag anghenion ychwanegol fod yn straen. Gobeithiwn fod yr eitemau hyn wedi bod o gymorth yn ystod yr amseroedd ansicrwydd hyn ac yn dymuno'r gorau i chi.
Er bod y cynnig hwn bellach wedi dod i ben, ewch i'n tudalennau gwe Fledglings i weld yr ystod sydd ar gael www.fledglings.org.uk
Diolch i chi am gymryd yr amser i ddarllen y E-bwletin Contact Cymru diweddaraf gyda'r nod o ddarparu gwybodaeth a chefnogaeth i deuluoedd plant ag anableddau a'u rhwydwaith o weithwyr proffesiynol sy'n byw yng Nghymru. Beth am ymweld â gwefan gyfeillgar symudol Contact i archwilio ein tudalennau gwybodaeth a chymorth.

I gael diweddariadau rheolaidd, hoffwch ein tudalen Facebook