Peace and Security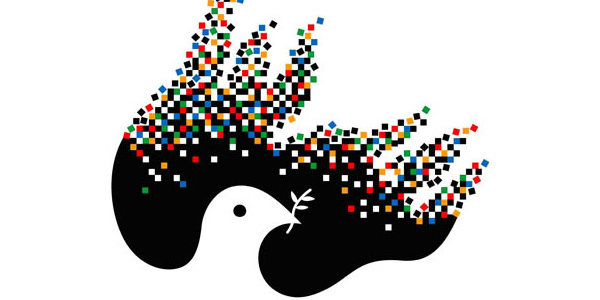 Extend the Olympic Truce,
Prevent War with North Korea
The Olympic Truce is a tradition that dates back to the original Olympic Games of Ancient Greece. In 2018, the truce is fraught with extra meaning. To cool tensions before the Winter Olympics in Pyeongchang, South Korea, the Trump administration agreed to postpone joint military exercises with South Korea while North Korea has refrained from conducting ballistic missile or nuclear weapons tests. An unofficial "freeze-for-freeze" has come about, and with it, an opportunity to open up negotiations to defuse the ongoing nuclear-armed standoff. Help PSR advocate for diplomacy to prevent war with North Korea.

Security News & Views
Here are this month's top op-eds, news articles, and media hits to keep you informed about what's happening in the universe of nuclear disarmament.
Environment & Health

PSR, ACEEE to Unveil New Report on
Health Benefits of Energy Efficiency
Energy efficiency saves money, creates jobs, cuts pollution—and benefits public health. On February 21, PSR and the American Council for an Energy-Efficient Economy (ACEEE) will release a pioneering new study that examines how cutting annual electric consumption by 15 percent would reduce heart attacks, respiratory illnesses, emergency room visits for asthma attacks, and premature deaths. The report ranks the top beneficiaries among the states and the 50 largest U.S. cities. Join us for a webinar/press event on February 21 at 10 a.m. ET featuring Barbara Gottlieb, PSR's Environment & Health director, and pediatrician and PSR activist Ned Ketyer, MD, FAAP.

New webinar series:
Bringing Clean Renewable Energy to the States
PSR and chapters have joined forces to hasten the adoption of 100 percent clean renewable energy. We're also working to stop fracking and to assure that renewables are not squeezed out by fracked gas or nuclear power. To ready our activists, we're lining up a series of informative webinars. The first three will address the health effects of fracked-gas pipelines; why nuclear power is neither renewable nor clean; and the health benefits of energy efficiency. Interested? Sign up here to receive notification of dates and details.

Would you like to become a PSR sustainer?
Donors like you are essential to our continued success. Sustaining donors—those who give something each month—are especially important as we begin our work in 2018.
PSR calls on the medical and public health community to help stem the tide of environmental health threats and the dangers of nuclear weapons. Sometimes, we must act without much notice. Your monthly donation can make a difference in our ability to address issues quickly.
Your monthly gifts allow PSR to more effectively plan the future of our programs. As a sustainer, we know we can count on you each and every month. Together we can strengthen our communities and cultivate the health of future generations.
Can you support and sustain us with your most generous monthly gift?