Nuclear weapons abolition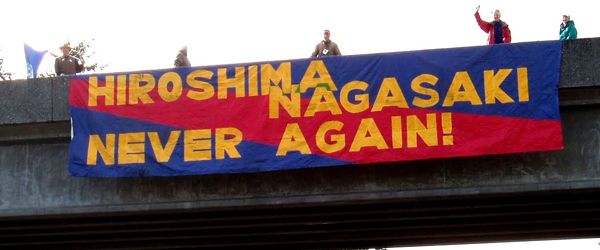 Express Your Aspirations at One of over 65 Commemorations in 20 States
Each summer, American citizens commemorate the atomic bombings of Hiroshima and Nagasaki with an outpouring of concern expressed through myriad, diverse public remembrances and other events. PSR encourages you to challenge the status quo and support nuclear weapons abolition by attending one of the 65+ events we are tracking—in 20 states—between August 1 and August 15. Eleven PSR chapters are sponsoring or cosponsoring events. Consult the Hiroshima/Nagasaki events calendar at psr.org to find a commemoration near you. And while you are there, take a look around PSR's brand new website!
Book Review: Daniel Ellsberg's Doomsday Machine
PSR member Richard Gillum, MD reviews Daniel Ellsberg's latest book, which provides an insider's view of the United States nuclear weapons apparatus and an impassioned argument for disarmament.
Environment & Health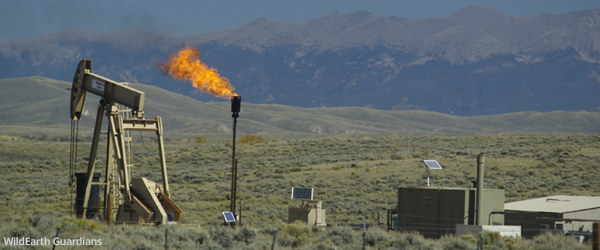 Reduce Leaking and Venting from Fracked Wells
Why would the government roll back a common-sense, health-protective rule that limits the amount of "fugitive" methane that can be leaked, vented or flared from oil and gas operations on federal and tribal lands? PSR opposes the proposal to roll back this rule, and PSR health professionals from the heavily fracked states of Colorado, New Mexico and Pennsylvania recently told federal staffers why.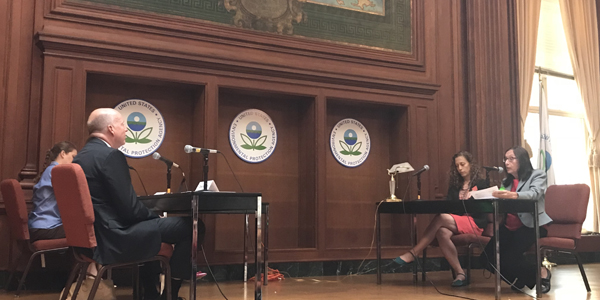 PSR Opposes EPA Effort to Censor Science
PSR leaders and staff stood with other health professionals, scientists, academics and NGO representatives at the U.S. Environmental Protection Agency's public hearing in Washington, DC to voice strong opposition to the EPA's proposed rule, "Strengthening Transparency in Regulatory Science."

PSR Opposes Brett Kavanaugh for the Supreme Court
Kavanaugh's potential confirmation threatens environmental protections for decades to come. His opinions on two particular cases demonstrate how hostile he might prove to health and environmental protection, especially as climate change worsens.