Environment & Health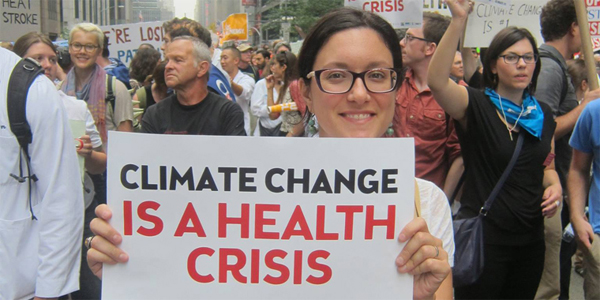 Facing up to the climate crisis
The world must cap the rise in global temperatures more tightly and much faster than previously recognized—and doing that will require "rapid, far-reaching and unprecedented changes in all aspects of society" by countries around the world.
This was the urgent wake-up call from the October 8 report by the UN Intergovernmental Panel on Climate Change (IPCC).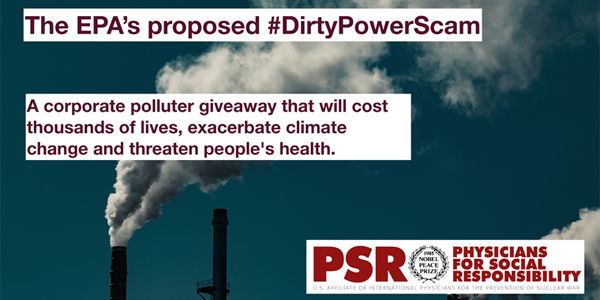 Leading health experts from PSR testify at EPA hearing in Chicago
Earlier this month, a group of our health experts from Chicago PSR and PSR Wisconsin testified against the plan put forward by President Donald Trump and Environmental Protection Agency (EPA) Acting Administrator Andrew Wheeler to dismantle the Clean Power Plan (CPP), which set the first-ever federal limits on carbon pollution from power plants.
Peace and Security
What is the "INF" and why does it matter?
In December, 1987, U.S. President Ronald Reagan and Soviet General Secretary Mikhail Gorbachev signed the landmark Intermediate-Range Nuclear Forces (INF) Treaty. On October 21st of this year, President Donald Trump announced at a rally that the U.S. would formally withdraw from the deal, claiming that Russia has violated the treaty's terms. "Such a withdrawal would turn back the clock to a dangerous era that put the United States and Russia on the brink of nuclear war," said Jeff Carter, PSR Executive Director. "President Trump's plan would weaken national and international security while potentially fueling a new arms race."

World doctors urge world leaders to join the Treaty on Prohibition of Nuclear Weapons
Medical professionals have been sounding the alarm about the catastrophic health risks of nuclear weapons for decades. This month, the general assembly of the World Medical Association—meeting at Reykjavik, Iceland—adopted a new resolution urging all countries to "sign and ratify" the Treaty on the Prohibition of Nuclear Weapons.
PSR Event

Nov. 8 in DC: Visionary Leaders Awards Reception
Please join us on Thursday, November 8th in Washington, D.C. for the 2018 Visionary Leaders Awards Reception as we recognize individuals for their outstanding efforts in championing a nuclear-free world and addressing environmental risks to human health. For a list of awardees, please visit psr.org/visionaryleaders.