PSR Events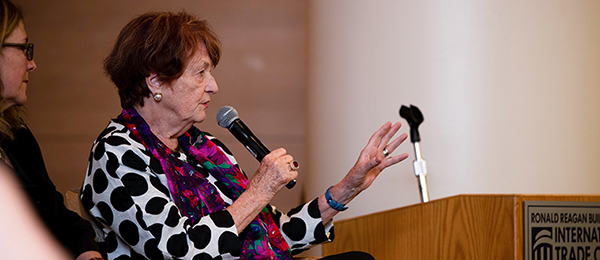 Honoring Legacies, Demanding a Better Future: PSR 2019 Visionary Leaders Awards Ceremony and Symposium Celebrate Bold Changemakers
At our 2019 Visionary Leaders Awards, PSR was proud to present Dr. Helen Caldicott with a Lifetime Achievement Award. Our other impressive honorees received recognition for their vital advocacy to advance nuclear weapons abolition and/or combat the climate crisis.
Prior to the VLA ceremony, PSR hosted a symposium featuring women experts who discussed the link between nuclear weapons and climate change and the ways in which justice forms an essential aspect in both issues.
Peace and Security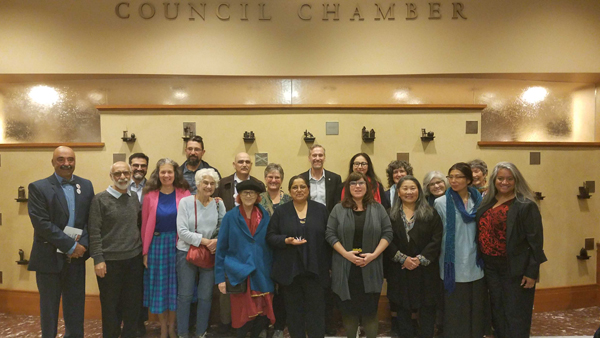 Courtesy of Oregon PSR
Portland, OR City Council Passes Resolution in Support of Bringing US Back from the Brink of Nuclear War
Thanks to the hard work of Oregon PSR, on November 13, the Portland City Council in Oregon unanimously passed Resolution 1050 to declare Portland's "opposition to nuclear weapons and urge the U.S. Federal Government to sign the Treaty on the Prohibition of Nuclear Weapons and take action to prevent nuclear war." The resolution is part of the Back from the Brink initiative.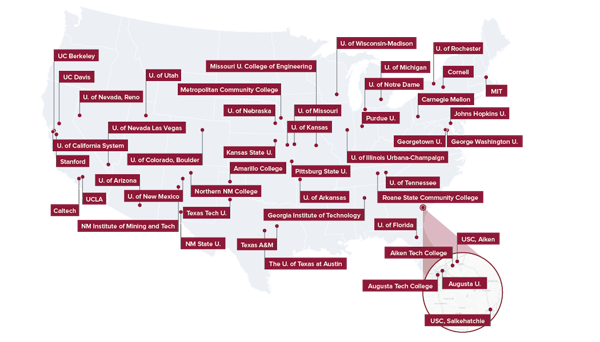 Calling All Student and Campus Peace Activists: ICAN Publishes "Schools of Mass Destruction" Report
On November 13, the International Campaign to Abolish Nuclear Weapons (ICAN) launched a new report, "Schools of Mass Destruction: American Universities in the U.S. Nuclear Weapons Complex." This report documents nearly 50 U.S. universities that are complicit in the maintenance and production of U.S. nuclear weapons through partnerships with the nuclear weapons laboratories, the Department of Energy and the Department of Defense.
Environment & Health
A First-Hand Perspective on the United Nations Climate Action Summit
PSR Florida's Dr. Ankush Bansal reports on the important health topics covered at the United Nations Climate Action Summit held in New York this September.
Dr. Linda Rudolph Receives APHA Award

PSR board member Linda Rudolph, MD, MPH, has been awarded the Homer N. Calver award at this year's American Public Health Association annual meeting in recognition of her "dynamic leadership on issues related to addressing health, equity and sustainability." Dr. Rudolph leads the Center for Climate Change and Health at the Public Health Institute, where she co-founded the US Climate and Health Alliance (USCHA). She is also the originator of the Call to Action on Climate, Health and Equity, of which PSR is a cosigner.