Dear Renee,
It's Amnesty International's 60th birthday! To mark 60 years of humanity in action, we're launching a year-long celebration of human rights. You can see upcoming events and reflections from Amnesty supporters at amnesty.ca/60years.
Today we're celebrating by sharing victories that you've made possible, including two exciting Write for Rights updates! Whether you're new to Amnesty or you've been here since the beginning, thank you for the incredible contributions you make to this global movement. And thank you for ensuring that we can continue to pursue equality, justice and freedom for the next 60 years.
Onwards, with hope, love and solidarity,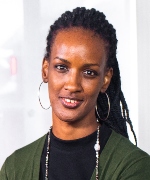 Ketty Nivyabandi
Secretary General
Amnesty International Canada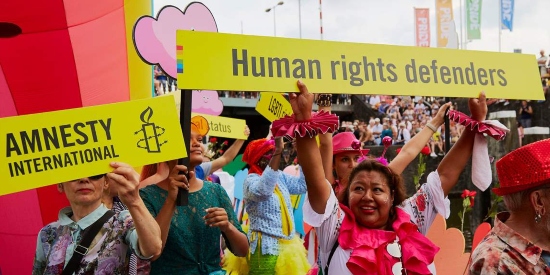 Celebrating 60 years of humanity in action
Amnesty International was founded on May 28, 1961 on the idea that together ordinary people can change the world. Today, thanks to committed people like you, we are a worldwide movement for human rights, calling on the collective power of 10 million people.
Look back at 60 years of humanity in action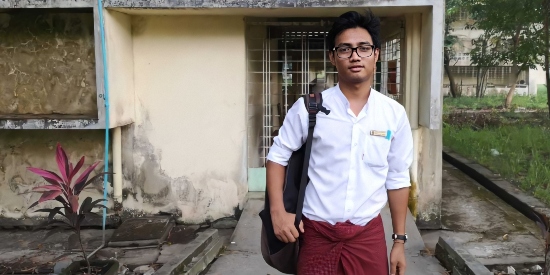 Good news! Paing Phyo Min released in Myanmar
On April 17, 23-year-old Paing Phyo Min was released from prison in Myanmar! Two years ago, he was arrested and sentenced to six years in prison for peacefully making fun of the Myanmar military with his satirical poetry troupe, the Peacock Generation.
Thank you for taking action last December during Write for Rights for his freedom. You and others around the world sent more than 300,000 actions. Paing Phyo Min's father has shared his thanks: "I just wanted to say as a parent thanks so much for helping my son."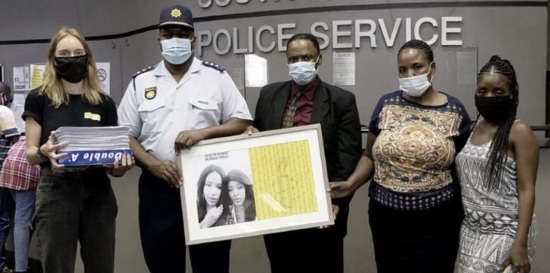 South Africa: Police commit to investigating Popi and Bongeka's murders
Four years on from the murders of Popi Qwabe and Bongeka Phungula, their families finally received some positive news. On March 8, International Women's Day, the South African Police Service committed to investigating Popi & Bongeka's case.

The commitment followed a meeting with Popi's sister, mother and Amnesty South Africa staff, who handed over the 316,796 actions from you and Write for Rights activists from around the world.
The families have campaigned tirelessly for justice since 2017, maintaining that the police failed to properly investigate the women's murders, and key suspects were released for lack of evidence. Thank you for supporting them!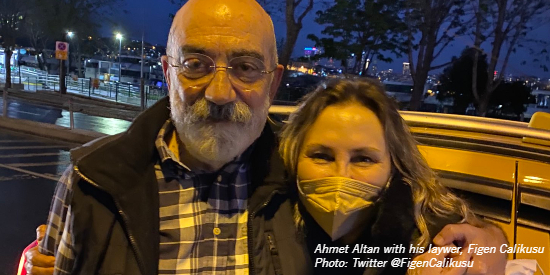 Turkey: Author Ahmet Altan is finally free!
After nearly five years in prison, Turkish author and former newspaper editor Ahmet Altan was finally released on April 14. The 71-year-old was serving a 10.5-year sentence on trumped-up charges. He's now back home with his family.
Thank you for supporting Ahmet's freedom, and for speaking out in solidarity with all journalists and human rights defenders under attack in Turkey.
Listen to Ahmet's story on CBC Radio's "Ideas" by producer Mary Lynk, who received an Amnesty International Media Award for her piece
Watch last night's Amnesty International Media Awards, hosted by CBC's Nahlah Ayed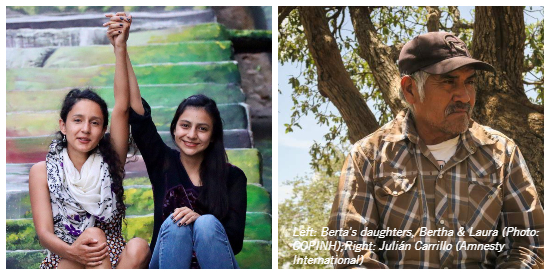 Earth Defenders: Justice for Berta and Julián
Pressure by thousands of Amnesty supporters has helped achieve important steps forward in campaigns for justice for two beloved Indigenous rights and environment defenders, Berta Cáceres and Julián Carrillo.
On March 5, the second of two men accused of Julián Carrillo's murder was found guilty and sentenced to jail in Mexico. Your support, including more than 10,000 messages from Canada, helped to ensure that the murder was investigated and brought to trial, and that other threatened Ráramuri Indigenous people from Julián's community received protection..
On April 6, a precedent setting trial began in Honduras of a company executive accused of being an "intellectual actor" of the March 2016 killing of Lenca river defender Berta Cáceres. The contract killers who carried out the assassination had been convicted, but not those who gave the orders and paid for the crime. For Berta's family and the threatened defenders of her organization COPINH, it is an important victory that this trial is underway— with evidence being heard about powerful people behind the plan to silence Berta.
Lack of justice is a green light for more assassinations in a region that has become the most dangerous in the world to defend forests and water. Thank you for keeping the pressure up!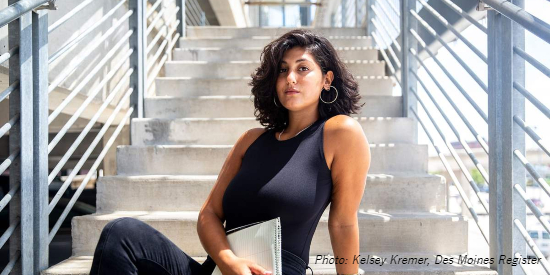 USA: Journalist Andrea Sahouri found not guilty
One year ago, journalist Andrea Sahouri was covering a Black Lives Matter protest in Des Moines, Iowa, when police pepper-sprayed and arrested her. She was charged with two misdemeanour offences. Thousands of Amnesty supporters in Canada called for the charges to be dropped.
Finally, on March 10, a jury found Andrea not guilty. Her message for Amnesty supporters: "Thank you so much to every single one of you who has supported me and stood in solidarity with me in this fight for freedom of the press."
Canada: Supreme Court rules the federal carbon tax constitutional
In March, the Supreme Court of Canada ruled that the federal government's carbon tax is constitutional. As part of our campaign for climate justice, Amnesty International was an intervenor in this landmark case.
How you can take part in our climate justice campaign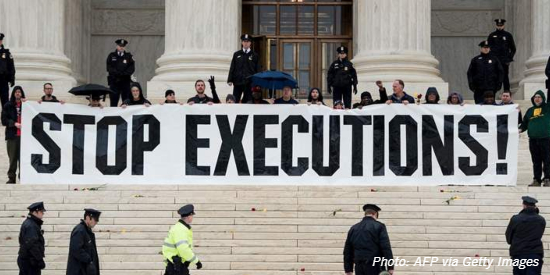 Victories for death penalty abolition continue!
We close with good news from a campaign we've been working on since 1977. In March, Virginia became the first Southern state in the United States to abolish the death penalty. And just a month ago, Malawi's Supreme Court declared the death penalty unconstitutional.
When Amnesty activists started this work, only 16 countries had abolished the death penalty. Today, that number has risen to 108 – more than half the world. With your help, we will not stop until the whole world gets rid of this ultimate cruel, inhuman and degrading punishment, for good.
Learn more from our annual death penalty report