Sudbury woman grateful to reach specialists far from home
| | |
| --- | --- |
| | A long-time Hope Air patient from Northern Ontario is convinced she would not be able to walk well today if not for Hope Air. Pauline required a hip replacement in 2019 and had to travel to Toronto because of the complexity of the surgery. |
Hope Air celebrates 35th birthday
Hope Air's big anniversary is on November 8. For 35 years, Hope Air has been providing Canadians with a way to reach vital medical care. Without us, patients would have to cancel or postpone their appointents. Check out this clip from the Hope Air archives and follow Hope Air on social media to stay in the loop about our celebration.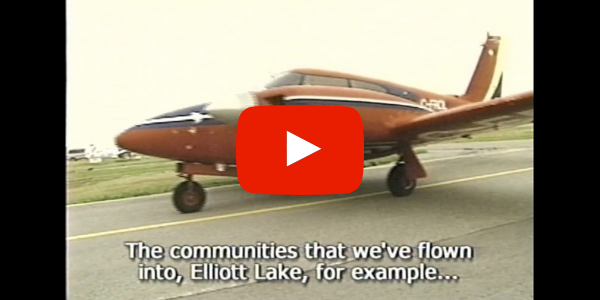 Join us for Hope Air's auction!
| | |
| --- | --- |
| | Hope Air is hosting the annual Ham, Eggs and Hope online auction on November 3, 2021 to raise funds to help Newfoundland and Labrador patients. Get your loved ones a gift for the holidays while supporting those in need. Hope Air bears will be available for purchase during the auction. Click the link to receive notifications. |

You have received this email as a friend of Hope Air.
You can unsubscribe from this list.
Hope Air
124 Merton Street, Suite 207
Toronto, ON M4S 2Z2
416-222-6335 | 1-877-346-HOPE (4673)