In 1948, Israel declared itself a state. In the process, over 750,000 Palestinians were forcibly displaced – exiled, or forced to flee from violence inflicted by militias, which later became the Israeli military. Hundreds of Palestinian villages were destroyed, making way for new settlements that now make up the state of Israel. Palestinians call this the 'Nakba', Arabic for catastrophe. Palestinians have never been able to return to their homes. Their right of return, which is enshrined in international law, is a core part of the Palestinian struggle.

The Nakba is not only a historic event, it's an ongoing reality. Israel's militarised occupation and settlement building in the Occupied Palestinian Territory are part of a 72-year history of dispossession and denial of the Palestinian people's right to self-determination.

Now, after working up to it for years, Israel is threatening to follow through with its plans to annex parts of the West Bank, in blatant disregard for international law and in the middle of the Covid-19 pandemic.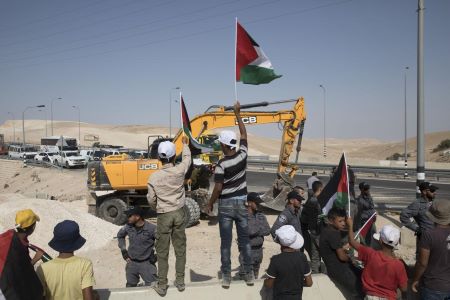 Tell the UK government to take action to stop Israel from annexing the West Bank.