Environment & Health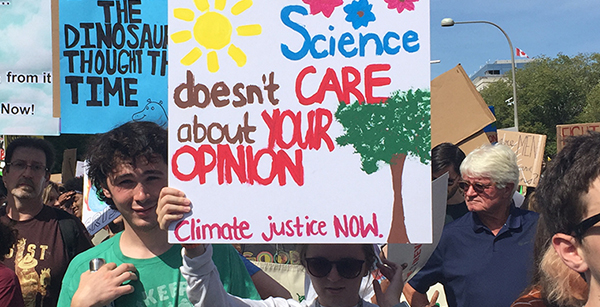 Global Climate Strike Calls Attention to Health Emergency
Millions of young climate activists around the world marched and protested to call attention to the climate crisis and demand action from their governments as part of the September 20th Global Climate Strike. PSR members joined in around the country to draw attention to the health emergency posed by climate change, including chapter contingents in Boston, Iowa City, Portland, OR, San Francisco, and Seattle.
PSR was also pleased to witness the important testimony of 16-year-old climate activist Greta Thunberg before Congress on September 18. Thunberg told lawmakers to listen to scientists and urged immediate action to respond to the climate crisis.

Help Your Patients to "Go Meatless"
This month, PSR's My Green Doctor offers a one-page handout explaining why eating less red meat is good for their health and for the planet. You can add your logo, print it, and give this to your patients.
And as we finally enter Fall, leaving the summer heat behind, you may wish to reflect back on how to protect your patients from the heat with this report on "Extreme Heat" (reading time: 4 minutes).
My Green Doctor is a free benefit that is saving members money as their offices adopt wise environmental practices and share these ideas with their patients. My Green Doctor adds just five minutes to each regular office staff meeting. The "Meeting-by-Meeting Guide" explains what to say and do at each meeting so there is nothing for the office manager to study or prepare. My Green Doctor is how health professionals can address climate change. Ask your office manager to register at MyGreenDoctor.org.
By the way, if you are looking for a more comprehensive report on the health effects of extreme heat, we recommend Heat, Fire, Water: How Climate Change Has Created a Health Emergency, by PSR board member Alan Lockwood, MD.
Peace and Security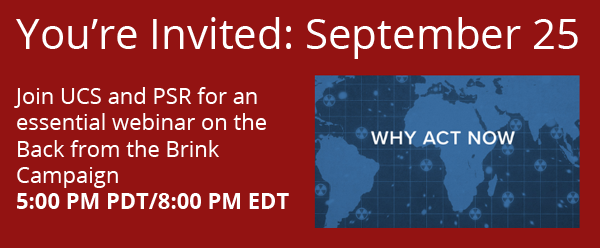 Join PSR and UCS on Sept. 25 for a webinar on Back from the Brink
Union of Concerned Scientists and PSR are proud to be co-hosting a webinar to highlight the Back from the Brink Campaign on September 25. Back from the Brink: The Call to Prevent Nuclear War is a national grassroots initiative seeking to fundamentally change U.S. nuclear weapons policy and lead us away from the dangerous path we are on. The Call lays out five common-sense steps that the United States should take to reform its nuclear policy.
Join us on Wednesday, Sept. 25 at 5 Pacific/8 Eastern. For questions, please email info@preventnuclearwar.org.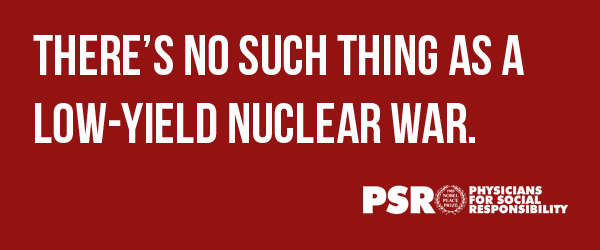 Senator Elizabeth Warren Leads Senate Fight to Stop Deployment of "Low-Yield" Nuclear Weapons
You may have been following PSR's updates on recent developments in the House of Representatives regarding zeroing out funding for so-called "low-yield" nuclear weapons. Thanks to the great leadership of House Armed Services Committee Chair Adam Smith (WA), the House voted to zero out funding for low-yield nukes.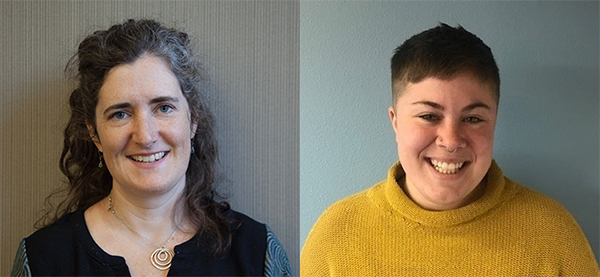 Interviews with Oregon PSR and Washington PSR Staff Highlight the Power of Coalition Work
Coalition work is a vital part of PSR and PSR chapters' efforts to connect our core work on nuclear weapons issues to broader social justice issues and social justice work in communities around the country.
PSR spoke with two key coordinators of coalition work, Kelly Campbell from Oregon PSR and Carly Brook from Washington PSR, who each shared their insights into the importance and value of their engagement with coalitions, what they hope will result from that engagement, the specific projects they've worked on with coalitions, and the ways that justice forms a component of their work.
PSR EVENTS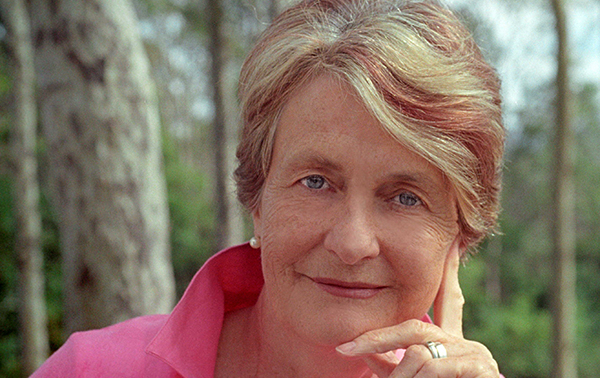 Photo: Heide Smith
An Interview with Dr. Helen Caldicott, 2019 Lifetime Achievement Award Recipient
This year at the 2019 PSR Visionary Leaders Awards, we are honoring outstanding contributions to the advancement of nuclear weapons abolition and addressing environmental hazards to health, including the climate crisis.
Dr. Helen Caldicott, a past PSR president and highly influential advocate who played a pivotal role in PSR's work for many years, will be honored with PSR's distinguished Lifetime Achievement Award.
PSR interviewed Dr. Caldicott about how she came to do this work, what inspires her, and her advice for young people just starting to get involved in advocacy.