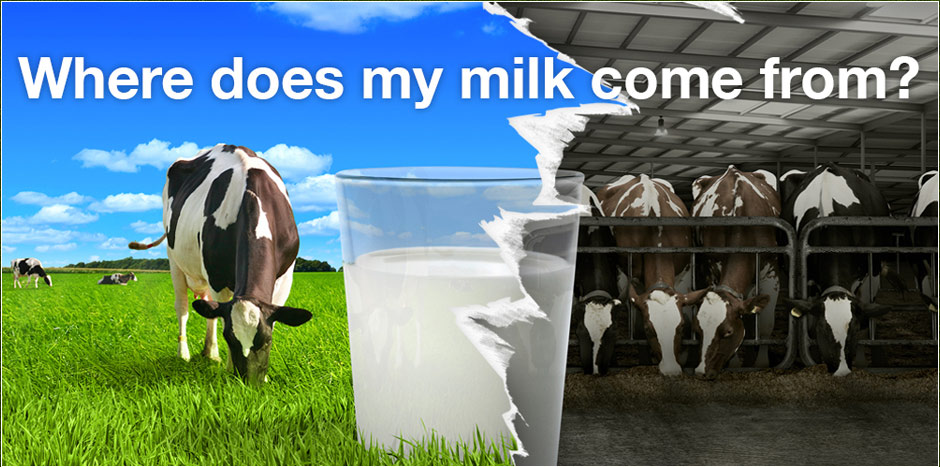 It's simple, right? Milk comes from cows.
Cows that live in fields and graze on grass.
Think again.
Across Europe, cows are increasingly being confined in factory-style farms. They may never see the sky, feel the sun, or graze on grass.
Crowded together, the cows are more likely to suffer from stress, lameness and painful infections. Producing huge quantities of milk, these exhausted animals are often culled early, living shorter lives than they should.
Help us tell your supermarket that you are backing WSPA's call to keep cows on grass.
In the UK, we still enjoy seeing around 90 per cent of our cows roaming and grazing in fields from spring through to autumn. But this also means that around 10 per cent of our cows are already confined indoors.
Right now in the UK, your pint of milk, carton of yogurt or slab of cheese may contain milk from cows that never see grass. We need you to help us tell your supermarket that you want to know where your milk comes from.
© World Society for the Protection of Animals
UK Registered Charity Number 1081849