50,000 signatures! 
Over 50,000 supporters signed our letter to Prime Minister Theresa May, asking her to make a public commitment that our post-Brexit trade deals and business policies will tackle global poverty and deliver a fair deal to farmers and workers in developing countries. 

On Thursday 1 December 2016 Fairtrade supporters and staff delivered a copy of the letter along with 50,057 signatures to Number 10 Downing Street.  

We'll let you know when we receive a response from the Prime Minister. If you missed out in taking part in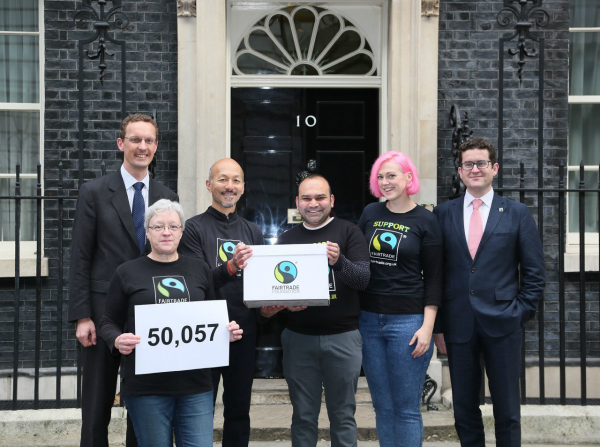 Pictured above (left to right): Tim Aldred, Head of Policy; Nina Tweddle, Fairtrade Enfield; Sandeep Joshi, Supporter Services Officer; Ryad Khodabocus, Fairtrade Luton; Harriet Hill, Supporter Campaigns Officier; and Michael Gidney, Chief Executive Fairtrade Foundation.